We provide exemplary legal services to buyers, sellers, developers, investors, and landlords.

Commercial Real Estate Attorney
As a full-service provider of real estate legal services, we represent the following parties in commercial transactions and litigated disputes:
Buyers
Sellers
Investors
Developers
General contractors
Sub-contractors
Our law firm is committed to effective representation in commercial transactions, including:
Purchase and sale drafting and review
Procurement and review of title insurance
Installment sales contracts (contract for deed)
Foreclosure of mortgages for financial institutions
Construction contracts
Title examinations
Real property tax issues
Real estate financing
Builder negotiations
New construction contract and document review
Acquisitions
Property development
Sale and leasebacks
Ground leasing,
Construction financing,
Bankruptcy workouts
Environmental issues.Commercial Litigation Attorney
Richard has always provided civil and commercial litigation for his clients. He is a member of the Illinois Trial Lawyers Association (ILTA). As a member of the ILTA, he represents clients in court or mediation when it is warranted.
Quiet title disputes
Eminent domain
Land use and zoning disputes
Specific performance (court action to compel closing)
Commercial leasing (landlord-tenant disputes)
Boundary disputes
Construction defects (failure to disclose defects)
Post-closing warranty issues

Illinois Real Property Lawyer
At the Law Office of Richard J. Arendt, we represent both buyers and sellers in commercial real estate transactions. Our firm also provides legal counsel regarding regulatory or zoning issues. We provide legal representation regarding the full spectrum of real estate transaction issues such as:
Negotiating commercial real estate sales
Negotiating and writing lease transactions
Drafting of contracts,
Ordering of title commitments,
Closing preparations,
Representation at closings
Post-closing issues
Resolving disputes involving government agencies and private property owners.
Commercial Leasing – Illinois Landlord-Tenant Law
Commercial leases are relatively lengthy and complicated because they account for a significant portion of business overhead. Mr. Arendt understands the unique issues involved in commercial lease relationships and applies this insight when negotiating, drafting, and litigating commercial lease disputes.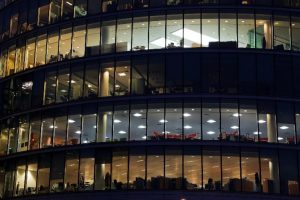 Breach of contract disputes that arise from a commercial lease often involve issues like conflicting interpretations of lease terms, build-out conditions, non-payment of rent, violation of lease conditions, and changes in conditions and circumstances that adversely impact a business.
Our Cook County Commercial Lease Law Firm represents both landlords and tenants in commercial lease evictions.
We also represent clients in real estate and landlord-tenant transactions and litigation matters in the greater Chicagoland area, including the following Illinois counties: Boone County, Cook County, Du Page County, Lake County, McHenry County, Kane County, and Will County.
You may call us to schedule an initial consultation at (312) 642-9606 or visit us at https://www.rjarendtlaw.com/