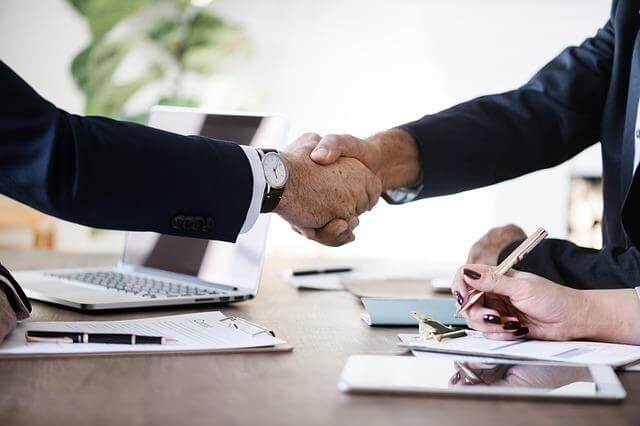 Buying and Selling Businesses in Illinois
When contemplating a decision to buy or sell a business, a thorough legal review and analysis of your financial position are essential to ensure that your economic well-being is protected.
At the Law Office of Richard J. Arendt, we have extensive knowledge of all facets of the sale or purchase of a business, including:
Corporate mergers
Business partnership purchases
Partnership dissolutions
Bulk asset sales
Our firm has decades of legal experience handling the purchase and sale of businesses of different forms in a wide array of industries. This experience can avoid an overly narrow focus on the bottom-line that overlooks minor details that can become significant issues down the road.

Negotiation, Strategic Planning, Drafting, and Review of Stock and Asset Sales
Our firm provides valuable legal counsel and representation to clients considering the purchase or sale of a business, including but not limited to the following:
Confirming that zoning of the real property allows for the intended operation of the business
Evaluating the business to assess compliance with state, county, and local law
Negotiation, drafting, and analysis of deal documents, such as the promissory note and security agreement
Analyze, prepare, or modify a purchase agreement to ensure it adequately protects your interests
Identify potential risks and needed protections like a non-compete agreement
Defining the assets purchased (i.e., name and associated goodwill, trademarks, and other intellectual property)
Will the transaction will involve the purchase of corporate assets or shares of stock.
Conduct due diligence research regarding potential civil liabilities, outstanding tax obligations, pending lawsuits, and unreleased liens.
Mr. Arendt guides clients through every step of a business purchase or sale. The representation includes advising on pre-negotiating issues, conducting negotiation of deal terms, drafting the formal agreement, conducting a pre-closing review, and handling the closing.
Our law firm represents clients in the greater Chicagoland area and the following Counties:
Boone County. Cook County, Du Page County, Lake County, McHenry County, Kane County, and Will County.
You may call us to schedule an initial consultation at (312) 642-9606 or visit us at https://www.rjarendtlaw.com/