In January 2020, the U.S. economy employed more than 158 million people within 32.5 million businesses. The majority of people in the U.S. workforce (97 million) still work for large corporations and, at some point, may seek counsel from an Employment attorney.
Small businesses are an essential component of the U.S. economy. 30.2 million are small businesses. The SBA Office of Advocacy defines a small business as a firm with fewer than 500 employees.
Even more impressive, 25 million of those small businesses are so-called "non-employer" businesses. This statistic means that 76% of U.S. businesses do not have any employees. The Census Bureau estimated in 2016 that there were about 7.7 million establishments across the country where at least one paid employee worked.
The demographics of small businesses and their structure have changed over the past twenty years. With this change in business structure and workers being classified separately as either independent (Gig*) workers or employees, the idea of what employment law involves has changed.
*Gig workers are independent contractors, online platform workers, contract firm workers, on-call workers, and temporary workers. Gig workers enter into formal agreements with on-demand companies to provide services to the company's clients. https://en.wikipedia.org/wiki/Gig_worker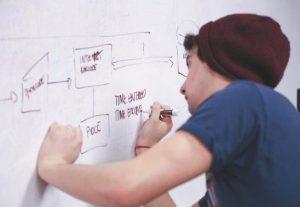 Some Federal statutes, such as the Fair Labor Standards Act (FLSA), do not apply to self-employed or independent workers. However, whether a worker is an independent contractor or an employee is the subject of dispute and litigation. According to the Department of Labor, there are several factors that employers have to consider in determining whether a worker is an employee or an independent contractor. As an employer, it is essential to discuss the distinctions between your Lawyer or Tax advisor.
If you are an employee or an employer facing employment law issues, consult with a seasoned attorney. Employment law covers a wide variety of topics, including:
Employment Agreements
Some employers set forth the terms of their employment in an employment agreement with their workers. It usually provides:
A description of the job
Terms for compensation
The duration of employment
Benefits provided
Employment agreements include the employer's written policies (often called the employee handbook). The employee agrees to abide by the contents of the manual. The guide will consist of disciplinary actions for misconduct, grounds for termination, and resolving employment disputes.
Non-Compete Clauses
Suppose a new employee will gain access to sensitive information or trade secrets in their newly hired position. In that case, a non-compete agreement is routinely required by employees before being hired. A non-compete clause protects the company's intellectual property and competitive marketing.
These agreements work by making an employee agree not to provide work for a direct competitor of the employer for a specified time after leaving their employment to protect trade secrets.
Trade secrets may involve a formula, program, device, technique, method, process, or pattern that gives a company a competitive advantage. It is not generally known and cannot be is protected from other companies who might benefit from it. Non-compete agreements must be reasonable. They have a legitimate business reason, have a limited duration and geographic reach, and must not prohibit employees from engaging in a broad scope of businesses.
Discrimination and Harassment
Title VII of the Civil Rights Act of 1964 prohibits employers from engaging in adverse actions against employees if motivated by a protected category such as race, gender, religion, national origin, color, disability, sexual orientation, gender identity, veteran status, and marital status.
At the Federal level, discrimination claims are brought before the Equal Employment Opportunity Commission (EEOC) if it covers a category protected by Title VII. Parties may bring allegations of discrimination and harassment before state fair employment practice agencies if they allege actions motivated by protected classes that the state recognizes.
Illinois' Department of Human Rights (IDPH) is responsible for enforcing the laws against discrimination, recognizing the bases enumerated above. Tracking arrest records, victims of domestic violence, and orders of protection are the responsibility of IDPH. Also, tracking the lack of a permanent mailing address or using a shelter or social service provider's physical address is necessary.
Workers' Compensation
The Illinois Workers' Compensation Act requires employers to provide employees with benefits if they suffer injury arising out of and in the course of their employment. These benefits include medical expenses, temporary total disability or permanent partial disability, and death benefits for surviving families. The Illinois Workers' Compensation Commission resolves the disputes regarding workers' compensation in the state.
Wages and Leave
There are various federal and state laws governing minimum wage and overtime, as well as employee leave. These include the Fair Labor Standards Act and the Family and Medical Leave Act enforced by the U.S. Department of Labor, and Illinois wage laws enforced by the Illinois Department of Labor.
Occupational Safety and Health Federal and Illinois state laws contain provisions to protect employees' health and safety by ensuring safe working conditions and that occupational hazards are sufficiently controlled or eliminated. The U.S. Department of Labor for private employees and the Illinois Department of Labor for state employees are responsible for enforcing these requirements.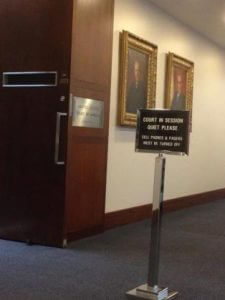 Employers must ensure that they are compliant with these various statutory and regulatory requirements by the federal and Illinois state governments. Employers must ensure that workplace policies are well crafted and thoughtful in setting out conduct rules for the workplace. Employers must ensure that employee disputes in a procedurally and legally sound manner. For employees, these laws set forth many of their rights as employees and provide avenues for redress either with federal, state, and administrative agencies or in federal or state court.
Our law firm represents clients in the greater Chicagoland area and the following Counties: Boone County. Cook County, Du Page County, Lake County, McHenry County, Kane County, and Will County. You may call us to schedule an initial consultation at (312) 642-9606 or visit us at https://www.rjarendtlaw.com